Coaching
The teaching / coaching staff of the Club must be qualified lifeguards or hold such swim teaching qualifications as the Committee as its sole discretion may decide.
The duties and responsibilities of the teaching/coaching staff will include the following:
1. To assist swimmers to develop skills and abilities in a progressive way.
2. To provide swimmers with the opportunity to improve their skills based on personal goals and standards.
3. To recognise the role that suitably structured and graded competitive experiences can play in the development of swimmers.
4. To organise appropriately safe training sessions in order to prepare the swimmers for competitive events.
Club Coaching Staff
We have two very experienced coaches, Arthur and Lee, who coach the Masters and also the Junior squad at the center. Both have a wealth of knowledge and expertise and create stimulating sessions for all skill levels.
During a training session you should expect a variety of drills & sets across all strokes that will give you a great workout!! Check out our facebook page to see some of the session sets.
Additional equipment required for training sessions (above the obvious!!)
Fins
Paddles
Meet the Coaching Team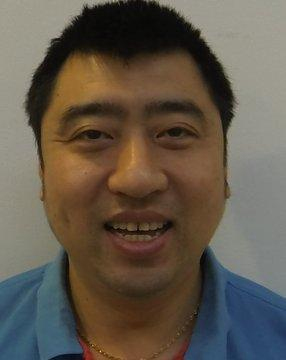 Li Tao
Swim Coach
Li is a former swimmer for the Chinese National Team. He holds an Honours degree in Physical Education, and holds a Swim ireland Teachers Certificate. Li also coaches the Masters swim team.
Artur Matusik
Swim Coach
Artur holds a Masters Degree in Physical Education, and is a:- Swimming Coach, Gymnastics Instructor, Track and Field instructor, ski Instructor, basketball, Instructor,and Handball Instructor,